Herbal Medicine
What is herbal medicine?
Herbal medicine is the use of plants and minerals to treat disease patterns in pets. It can help with most any health problem, including:
Skin disease
Arthritis
Diarrhea/vomiting
Urinary tract disease
Cancer
Pain
Neurologic dysfunction
All parts of the plant, including roots, flowers, leaves, seeds, berries, fruits and bark may be used in making herbal formulas. All plants have natural defense mechanisms used to fight disease that can also be useful in treating disease in animals. Herbal formulas use combinations of different plants and minerals to balance body systems.
Western Herbal Medicine
Western herbal medicine is the use of plants to treat disease, either with a single herb or in a formulation of several herbs. These remedies were used for hundreds of years by Native Americans and other cultures to treat illness before more traditional medicine became available and are still used today.
Chinese herbal medicine
Chinese herbal medicine uses formulas that have been used for thousands of years to treat disease and balance the body. These formulas may also contain mineral and animal products. Chinese Medicine looks at patterns in the body. By addressing abnormal patterns, we can help alleviate the outward symptoms that we see. Every animal is different in its constitution – individuals with similar symptoms may be treated very differently from a Chinese Medicine perspective.
Chinese medical food therapy
Foods have certain properties that can be used to treat disease, balance the body, and relieve symptoms. This can be the equivalent of feeding an herbal formula – the treatment is in the diet itself. By choosing specific ingredients based on your pets symptoms, we can have a dramatic effect on the health of the pet.
Acupuncture
What is Acupuncture?
Acupuncture is a form of Chinese medicine developed thousands of years ago. It involves the placement of tiny needles at certain points in the body which releases certain chemicals to help relieve pain, stress, increase circulation and regulate body systems.
Conditions that can be helped by acupuncture include:
Pain
Arthritis
Nerve injury or paralysis
Vomiting
Diarrhea
Constipation
Urinary tract infections
Behavioral problems
Liver disease
Kidney disease
Heart disease
Skin disease
According to Chinese theory acupuncture promotes the movement of energy, or Qi (pronounced 'chi') in the body, which helps restore balance and regulate body systems.
Acupuncture is safe, and the needles are so tiny that your pet will hardly even know that they are there.
Laser Therapy
Laser therapy is light therapy. Therapeutic lasers emit photons which enhance energy production in the cells in the body. This allows cells to heal faster and more completely. It can reduce your animal's pain and inflammation, decrease healing time after trauma or surgery, and increase circulation.
Conditions treated by pet laser therapy include arthritis, traumatic and surgical wounds, sprains, strains, and bruises.
Laser therapy allows your pet's body to utilize its own healing powers by inducing a series of healing responses in your body. Each pet laser therapy treatment marks the beginning of an 18-24 hour process of modulated cellular activity leading to decreased pain and inflammation. We see results from laser therapy in most veterinary patients after 3-5 treatments which last 5-10 minutes each.
For more information, please visit http://www.litecure.com/medical/laser-therapy/.
Chiropractic Care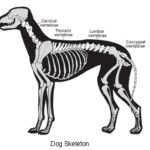 If your pet is suffering from conditions such as arthritis, hip dysplasia, lameness, gastrointestinal disease, chronic health issues, or back problems, he or she might benefit from our chiropractic services. Professional chiropractic manipulation can help ease pain, improve flexibility and mobility, and even enhance organ function. Chiropractic therapy can also promote healing and improve range of motion in dogs injured during sporting events.
Chiropractic philosophy is based on the relationship of the spinal cord to the nervous system of the entire body. It primarily involves manipulation of the spinal cord but can also involve manipulation of the leg joints and skull, strengthening or stretching muscles, and post-manipulation exercise. Most animals show no signs of pain or discomfort during therapy.
Chiropractors evaluate the function and structure of the spine, extremities, and skull. Based on their examination and the pet's clinical history, they then adjust any subluxations (vertebrae and joints that are out of alignment or abnormally positioned). Subluxations are manipulated back into a normal position by using a short "thrust" that is applied very specifically in the correct direction. Because of the expertise required for this technique, chiropractic therapy should only be performed by a qualified doctor.
We use veterinary chiropractic in conjunction with traditional therapies to give your pet the best possible outcome. To discuss whether your pet is a candidate for chiropractic therapy, please call our clinic and set up an appointment with our experienced veterinarian.
Homeopathy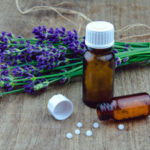 Homeopathy was discovered in 1796 by Dr. Samuel Hahnemann, a German physician. Conventional treatments of the time were harsh, consisting of things such as bloodletting, blistering, and leeches. Dr Hahnemann strove to find a gentler means of healing the body.
Homeopathic pet and animal care (veterinary homeopathy) is an extension of this body of knowledge.
Homeopathic treatments are based on the principle of "like" treats "like". For example: Cinchona bark contains quinine which is a known cure for malaria. Dr Hahnemann ingested the bark himself and it simulated symptoms of malaria. He then began to dilute the organic substance to minimize its primary effect and found that with each dilution, the compound became more effective at fighting disease, rather than causing symptoms.
Every being has a vital force or self-healing response. Disease happens when the vital force is out of balance. It is not measurable by traditional standards, but is more of an energetic part of the being. When you or your pets have off days, with no specific symptoms, it is because your vital force is out of balance. It includes both the emotional and physical parts of the being. Homeopathic remedies help balance the vital force, which allows the healing process to proceed.
Some forms of homeopathy that we use:
Nosodes
Nosodes are homeopathic alternatives to traditional vaccinations. They are made from dilute formulations of disease-causing organisms from an infected animal. They differ from traditional vaccines in that they do not stimulate measurable antibody levels, but work on a deeper, energetic level. They decreases the susceptibility of the vital force to the disease. Nosodes work best in the face of exposure, but can be used in advance.
Homotoxicology
Homotoxicology is the use of homeopathic remedies in various combinations to affect certain stages of the pet healing process. These remedies will detoxify and support the systems in the body that are necessary to heal your pet. Chronic or long-standing disease may require treating many different body systems in order to initiate the healing process. This process may take weeks or months to reach our end result; but this is truly healing, not just treating symptoms. The remedies are given in either the injectable or oral form and will be adjusted throughout the process to fit the needs of your pet.
These are a combination of formulas that combine multiple homeopathic remedies in each formula. They are great for detoxifying the body. Remedies can be given orally, or injected for an enhanced effect.
Factors that will affect the outcome of treatment:
A pet that is on an inappropriate diet will not respond well to homeopathic medicine
Environmental toxins can limit efficacy of homeopathic treatment – this is why detoxification is so important
Physical adjustments such as chiropractic care or acupuncture must be performed if necessary in order for treatment to be successful
Flower Essences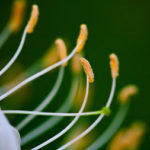 Do you get frustrated with your pet's behavior?
Has your pet ever:
Gone to the bathroom in the house?
Fought with another pet in the household?
Become frightened during thunderstorms or fireworks?
Flower essences are a natural, very gentle method to help modify your pet's behavior.
What are flower essences?
Flower essences use the energetic essence of plants to treat emotions and feelings. Dr Edward Bach discovered 38 of these remedies during his work in the early 1900's. He found that by treating the emotional state and personality of his patients, their physical symptoms would often resolve. He thus identified a link between emotions, thoughts, feelings and certain physical ailments.
How do flower essences work?
Every emotion has its own frequency. Flower essences help balance and stabilize the energetic frequencies in the body, creating a state of peace. For example, vine is an essence used for dominant or aggressive animals. When these animals are given vine, they can feel more harmonious with their environment and will feel less of a need to act out or control other animals.
How are they given?
Flower essences are very easy to give as there is little taste. They can be put directly in the mouth or in the water so that your pet gets a dose every time it drinks. Flower essences will not have a negative effect if other pets in the house drink the same water.
Other example of uses for flower essences:
Honeysuckle – for treating homesickness and rescue animals
Mimulus – treats irrational fears
Agrimony – improves communication between animals